Value Your Trade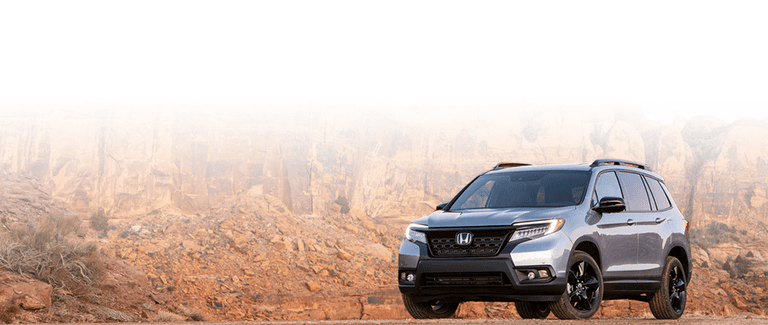 Value your trade: Whatever you think your car is worth, it's probably worth more
If you've been thinking about selling your car, congratulations: Your timing is perfect. Because of the worldwide shortage of components used to build cars, used cars are worth more than ever. In fact, we're offering the highest cash and trade-in values in our history. That's why the "Value your trade" form on this page is so eye-opening. With just two steps you can find out the amazingly high value of your current car in about ten seconds.
You may never get as high a price for your car as you can right now
Because of the vehicle shortage, we're paying extra-high amounts for your car, truck or SUV, even if you elect to not buy a car from us. Customers in Dix Hills or Commack, NY can also use our generous trade-in offer toward your next car at our dealership. Review our new inventory or our used inventory to start shopping for your next new or used vehicle.
Selling your car to us is much easier and faster than selling it yourself
When you sell a car yourself, you'll need to spend time and money cleaning it up and detailing it so your car can compete with those at car dealers. You'll need to pay for any needed repairs, then take good photos, write a good ad and wait for buyers who may not even show up. If you find a buyer around Deer Park or Smithtown, NY, you'll need to get the paperwork right and hope the check doesn't bounce after the buyer drives away.
When you sell your car to us, the process is fast and practically risk-free
Selling your car to us means you can do a deal in as little as 24 hours. We've been a family business since 1975: That's almost 50 years. When we handle the paperwork for you, you know the process will be simple and it will be done right. When you're doing business with a family-owned company that's been serving New Yorkers since the 1970s, you won't be concerned that a check might bounce or the paperwork might get mis-handled.
How to sell your car to us quickly
You can take the two simple steps to complete our "Value your trade" form on this page. You'll get an instant estimate of your car's value that we think will pleasantly surprise you. If so, bring us a copy of the offer, your vehicle, the keys, title and any loan payoff balance. We'll confirm the estimate in person and once everybody's good with the offer, we'll give you a check, if that's what you prefer, or an attractive trade-in offer.
Whatever you're driving right now, we're interested in it
Because of used vehicle shortages, pre-owned cars, trucks and SUVs are worth a lot more than before. It doesn't matter whether it's a Honda, a Toyota, a Ford, Chevy, Subaru, or Mercedes-Benz, we're interested in your car. It doesn't matter if you live in Bay Shore or Long Island, NY. It doesn't matter if your car is low mileage or just average mileage, we'll make a generous offer no matter where you buy your next car.
Complete the form and get started today on selling your car to us
If you plan to buy another car from us using generous your trade-in offer, fill out the finance application to see what you can be approved for in advance. If you're considering a lease, check out our lease deals on Long Island. Your car is worth a lot right now but these high values may not last. Submit the "Value your trade" form" today and take advantage of a rare opportunity at Huntington Honda in Huntington, NY.