Proud Partners

This October, Huntington Honda is proudlypartnering with the Maurer Foundation for Breast Health Education, whosemission is to save lives through breast health education that focuses on breastcancer prevention, healthy lifestyle choices, early detection, and riskreduction.
For the entire month, Huntington Honda will donate$10 to the Maurer Foundation for every test drive taken. Every cent we raisewill go directly to the foundation's efforts to provide breast cancer educationand life-saving treatments.
Weare striving for a total donation of $2,500, but we can only get there withyour help. Schedule your test drive today to support this excellent cause andhelp make a difference.

History / Founder
Responding to the need in her own practice, breast surgeon Dr. Virginia Maurer first made breast health education programs available to her patients and their families. The success of these programs encouraged her to reach out to the general public, but particularly to adolescent women through high school breast health programs. Dr. Maurer believes that the choices we make early in life can affect our future breast health. Since 1995, The Maurer Foundation has been serving the community as a separate not-for-profit organization, for which Dr. Maurer actively participates as Founder, motivator and an inspiration.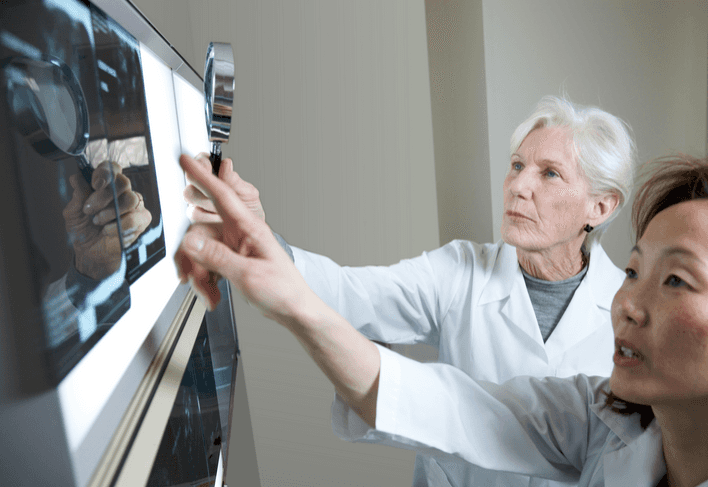 Dr. Maurer (center) looking over Xrays at her clinic.
From reaching just over a thousand people in 1995, The Maurer Foundation-supported by steadfast board members, experienced staff and gifted volunteers-has continued to broaden our capacity reaching hundreds of thousands. Through diverse partnerships we educate the public, striving toward our goal to be recognized as the leading source of current and accurate breast health information.
Interested in having the Maurer Foundation present at your school, community group, or business? Request a breast health program today.